Comic Subscriber Benefits
At Alternate Worlds our comic subscribers are the backbone of our business, and we are always looking for ways to improve their experience. We are excited to announce the following changes effective 2/1/23:
Weekly pulls of your favorite comics
Save 15% across all new comics, graphic novels, back issues, and bags and boards.
Monthly giveaways for cool free stuff!
These benefits are for in-store or mail order subscribers in good standing, meaning their comics are picked up or shipped at least once every 30 days. After 30 days of inactivity you will loose your benefits outlined above, and after 45 days on inactivity, your comic will be returned to the shelf and your account will be deactivated.
As always, please let us know if you have extenuating circumstance that prevent you from picking up or getting comics shipped, and we will work with you to make accommodations.
Contact store staff at store@alternateworldscomics.com or call 410-666-3290 to signup today!
top
Added To Cart :
Add To Cart Failed :
prouduct successfully added to wishlist !
Alternate Grading Guide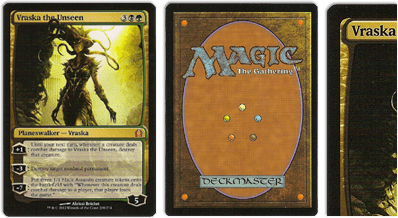 '
Near Mint (NM)'
Near Mint condition cards show minimal or no wear from play or handling and will have an unmarked surface, crisp corners, and otherwise pristine edges outside of minimal handling. Near Mint condition cards appear 'fresh out of the pack,' with edges and surfaces virtually free from all flaws. '
'
'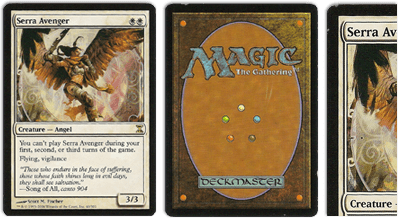 '
Lightly Played (LP)'
Lightly Played condition cards can have slight border or corner wear, or possibly minor scratches. No major defects are present, and there are less than 4 total flaws on the card. Lightly Played condition foils may have slight fading or indications of wear on the card face. '
'
'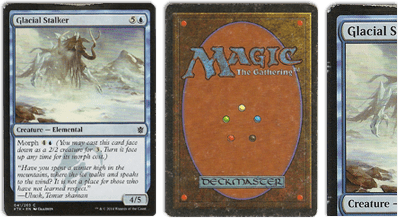 '
Moderately Played (MP)'
Moderately Played condition cards have moderate wear, or flaws apparent to the naked eye. Moderately Played condition cards can show moderate border wear, mild corner wear, water damage, scratches , creases or fading, light dirt buildup, or any combination of these defects. '
'
'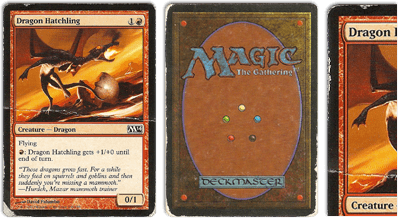 '
Heavily Played (HP)'
Heavily Played condition cards exhibit signs of heavy wear. Heavily Played condition cards may include cards that have significant creasing, folding, severe water damage, heavy whitening, heavy border wear, and /or tearing. '
'
'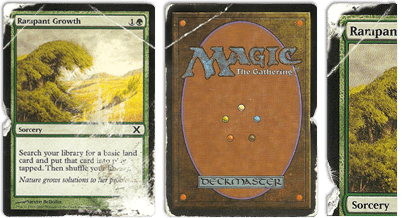 '
Damaged (D)'
Damaged condition cards show obvious tears, bends, or creases that could make the card illegal for tournament play, even when sleeved. Damaged condition cards have massive border wear, possible writing or major inking (ex. white-bordered cards with black-markered front borders), massive corner wear, prevalent scratching, folds, creases or tears. '
'
'
'
Liquid error (layout/theme line 356): Could not find asset snippets/hextom_fsb_main.liquid