translation missing: en.sections.collection_template.product_count
As if the normal run-of-the-mill demons of Limbo weren't enough? Spider-Man finds himself facing a small army of demonized versions of his rogues' gallery! Can he make it home to stop Chasm and the...

The End of the Spider-Verse" is here! Morlun is back and he is not alone. Allied with one of the most powerful beings known to the Spider-Verse, the scariest Spider-Villain of all time is making hi...

WAS CYCLOPS RIGHT? - AN A.X.E. TIE-IN! Are ANY of the X-Men right? Only one can judge them and the Day of Judgment is here, for good or ill, and the newest team of X-Men must face the truth about t...

The Good People"! The Empire's greatest secret is in the hands of two Crimson Dawn double agents, who are racing to deliver it to the Rebel Alliance to buy themselves safe haven. But the Empire kno...

THE CAN'T-MISS STAR WARS ISSUE OF THE YEAR! • After WAR OF THE BOUNTY HUNTERS came CRIMSON REIGN... now in the midst of HIDDEN EMPIRE, Qi'ra has shaken the galactic landscape to its core! • ......

THY CUP RUNNETH OVER! Merlyn has finally tipped into full-blown madness: He's sent his Furies on a campaign across the realm to burn everything in sight, and only those who swear fealty to the mad ...

STAR WARS BOUNTY HUNTERS #22

ALL OUT WAR ON THE STREETS OF CORELLIA! •  Besieged by an entire syndicate of killers, T'ONGA, BOSSK, TASU LEECH, ZUCKUSS, 4LOM and LOSHA have no choice but to fight their way out through the stree...

WEREWOLF BY MOON KNIGHT! In the Darkhold, there is a prophecy of how a god might die. Jack Russell, more familiar with that cursed tome than most, would like very much to kill a god and save his pe...

Frank Castle wants to end his war once and for all. But standing in his way is none other than the God of War himself, Ares, who sees the Punisher as his greatest disciple. A disciple who has forgo...

Savage Spider-Man #1 (Of 5)

SPIDER-MAN LIKE YOU'VE NEVER SEEN HIM BEFORE! Peter Parker finds himself at the middle of the biggest, most wide-ranging adventure he's ever had and out of the gate it has turned him into a SAVAGE ...

HELL ON EARTH - AN A.X.E. TIE-IN! The Hand's HELLBRIDE seeks revenge on WOLVERINE and SOLEM. But with Earth reeling from the revelations of A.X.E., a dire play from the Best There Is may be the pla...

The comic that brought you SPIDER-MAN hits issue #1000! We're going big to celebrate in this, our thousandth issue of AMAZING FANTASY! An ALL-STAR roster of creators - Anthony Falcone, Dan Slott, H...

Beneath the red and gold armor is a hopeless romantic, a genius inventor, a war hero, a billionaire, an Avenger, a person, TONY STARK. Dynamic Duo Murewa Ayodele and Dotun Akande (MOON KNIGHT: BLAC...

THE NEWEST X-MAN BURNS UP THE SPOTLIGHT! In a surprising turn of events, Firestar, who had not yet fully embraced Krakoa, was elected to the X-Men at the Hellfire Gala. Her history with her mutant ...
top
Added To Cart :
Add To Cart Failed :
prouduct successfully added to wishlist !
Alternate Grading Guide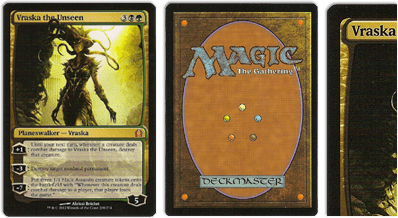 '
Near Mint (NM)'
Near Mint condition cards show minimal or no wear from play or handling and will have an unmarked surface, crisp corners, and otherwise pristine edges outside of minimal handling. Near Mint condition cards appear 'fresh out of the pack,' with edges and surfaces virtually free from all flaws. '
'
'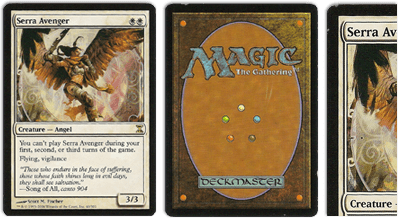 '
Lightly Played (LP)'
Lightly Played condition cards can have slight border or corner wear, or possibly minor scratches. No major defects are present, and there are less than 4 total flaws on the card. Lightly Played condition foils may have slight fading or indications of wear on the card face. '
'
'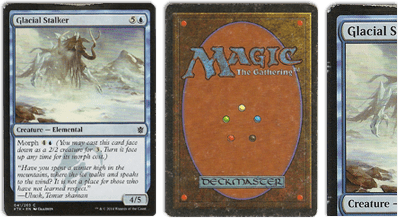 '
Moderately Played (MP)'
Moderately Played condition cards have moderate wear, or flaws apparent to the naked eye. Moderately Played condition cards can show moderate border wear, mild corner wear, water damage, scratches , creases or fading, light dirt buildup, or any combination of these defects. '
'
'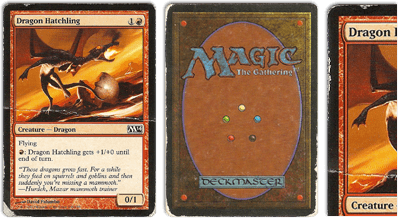 '
Heavily Played (HP)'
Heavily Played condition cards exhibit signs of heavy wear. Heavily Played condition cards may include cards that have significant creasing, folding, severe water damage, heavy whitening, heavy border wear, and /or tearing. '
'
'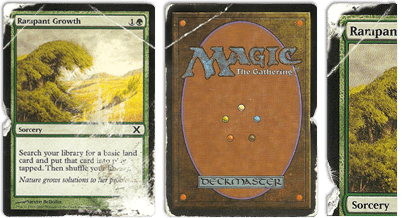 '
Damaged (D)'
Damaged condition cards show obvious tears, bends, or creases that could make the card illegal for tournament play, even when sleeved. Damaged condition cards have massive border wear, possible writing or major inking (ex. white-bordered cards with black-markered front borders), massive corner wear, prevalent scratching, folds, creases or tears. '
'
'
'
Liquid error (layout/theme line 356): Could not find asset snippets/hextom_fsb_main.liquid